Video shooters often want a cage around their camera so that they can hang lots of accessories (handle, external recorder, microphones, pre-amps, lights, etc.; note all the 1/4" screw mount points in the photo, below). While there are generic cages that would fit the DSLRs, you would normally want one that was designed to hug the contours of the camera body, both to minimize the the bulk, but also because this acts as a protective, structural housing in many cases.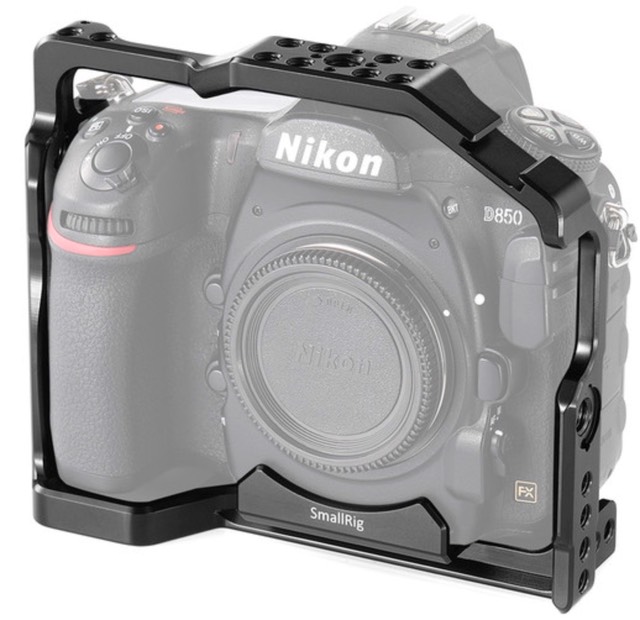 Personally, I use SmallRig cages on most of my cameras, and you can find them at this site's exclusive advertiser, B&H.
So what do you mount on a cage? First, you'll probably want a handle, which makes carrying a "rigged out" camera easier. I sometimes mount my external video recorder (e.g. Ninja V) to the cage, but it's more common that I mount audio gear when I'm shooting run-and-gun video with my DSLRs. I used to mount a small LCD light, as well, but the SB-500 has an LCD light option on it that's useful, and I just put it in the camera's hot shoe, as usual.